View your projected weight over time
19 Mar 2021

1 Minute to read
View your projected weight over time
Updated on 19 Mar 2021

1 Minute to read
---
Share feedback
Thanks for sharing your feedback!
If you're a Premium member, you can see a prediction of when you may achieve your weight goal. The prediction is based on your general energy (calories or kilojoules) goals. It assumes you meet your goal each day, and that you are periodically updating your macros as you lose weight.
Note: It's only an estimate, and is for informational purposes only.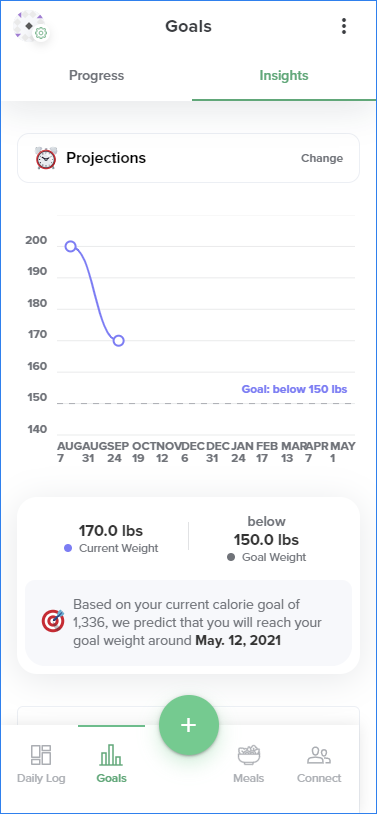 Go to Goals in the main menu.
Select the Insights tab.
In the Insights tab, select Change near the top of the screen, then select Projections.
Carb Manager displays your past and current weight, your goal weight, and the potential date by which you may reach your goal weight.
---
What's Next