Generate progress reports
02 Nov 2021

1 Minute to read
Generate progress reports
Updated on 02 Nov 2021

1 Minute to read
---
If you are a Premium member, you can generate and download reports that show the progress you make toward your goals. Reports include Macronutrients, Micronutrients, Daily Logs, Lifestyle, and Measurements. You can also share your Daily Logs via email, or send screenshots of charts and graphs.
Go toGoals in the main menu.
Select either the Progress tab or the Insights tab.
In the Progress or Insights tab, select Options > Generate Report.
In the Generate Reports window, select the following options.

Length of time: 1 week, 1 month, 2 months, 3 months, or Custom
Report content: Measurements, Macronutrients, Micronutrients, Lifestyle, or Daily Logs

Note: The Lifestyle report includes Exercise Minutes, Steps, Water Consumed, Fasting Hours, Eating Hours, and Sleep Hours.

Report format: PDF or CSV

Select Generate.
When you see a message that says the list is ready to download, select Download. Carb Manager will create a PDF or CSV file.
To view the report, do one of the following:

open the CSV file in an app such as Microsoft Excel or Google Sheets
open the PDF file with an internet browser or an app such as Adobe Reader.
Note: a CSV file, once opened in a spreadsheet app, contains data that is organized in rows and columns.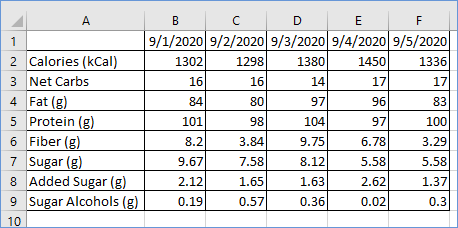 Tip
: If you like Carb Manager's colorful charts and graphs under the
Progress
or
Insights
tab, take screenshots to save or share. You can also
email your Daily Logs
as images.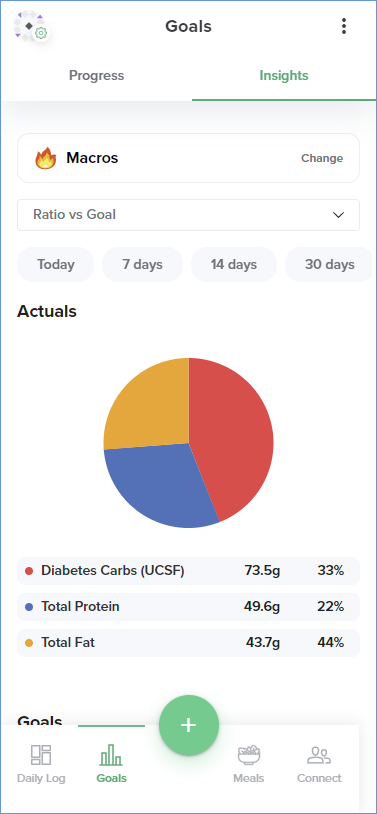 ---
What's Next